From tortured Marine Vets to surly Cowboys, The One Wild Weekend Series has enough suspense to keep you flipping pages and enough sizzle to burn your fingers!
Each book is a standalone, has a guaranteed happy ending, no cheating and can be read in any order.
One Wild Weekend With Connor
Trapped in her cozy beach house with a devilishly sexy stranger, good girl Evelyn stands no chance against serial womanizer and ex-convict, Connor's charms.
One wild and steamy weekend later, will she dare to take a chance on him and maybe…on love

One Wild Weekend With Hunter
When newly single Natalie is left to clear out her family's run-down cabin, a rugged stranger named Hunter shows up to help… Will one steamy kiss turn their weekend in the mountains into something more?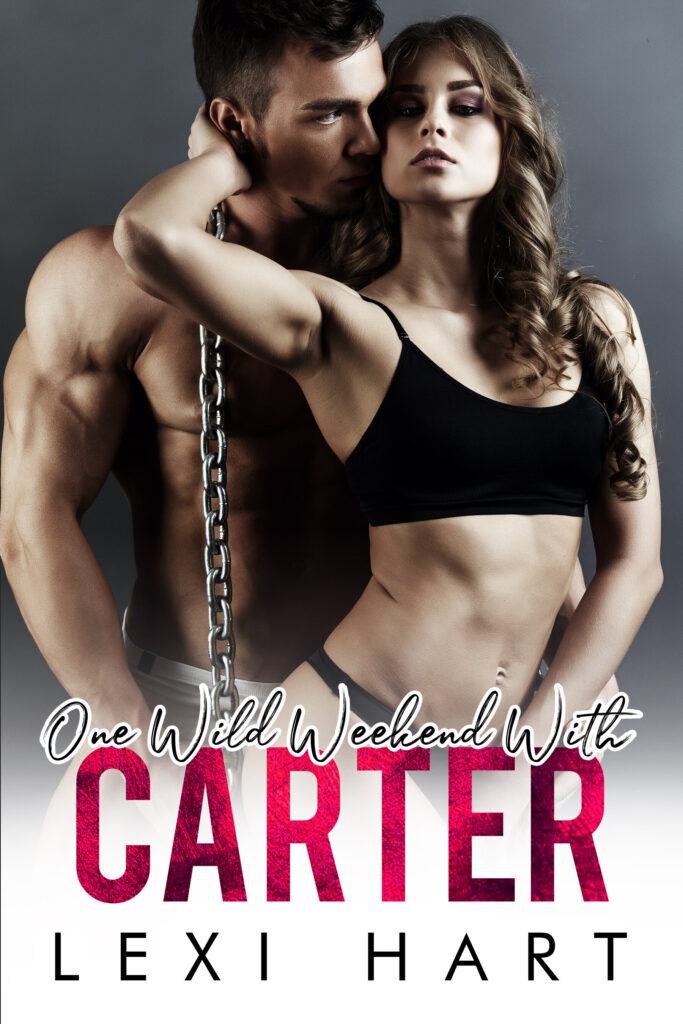 One Wild Weekend With Carter
Brooke needs protection to leave her past behind — but can she rely on sexy handyman Carter to keep her safe? When a snowstorm traps them together in the house she's renovating, their chemistry runs wild in this red-hot romantic thriller!
One Wild Weekend With Sawyer
For one steamy weekend, Marlene finds herself trapped in a lighthouse with Sawyer, her sexy bad-boy protector. As a hurricane rages outside, inside their desires burn out of control…
One Wild Weekend With Zander
When aspiring actress Mia winds up stranded while on location, she seeks shelter at a nearby lake house — where she encounters a gorgeous, naked stranger named Zander! Stuck together for the weekend, their chemistry ignites… but is there more to Zander than meets the eye?
One Wild Weekend With Luther
To get away from her cheating ex, romance author Blaire heads to Heart Castle in search of inspiration for her latest bestseller. Can Marine vet Luther, the castle's brooding caretaker, help spark her imagination? A steamy, emotional story!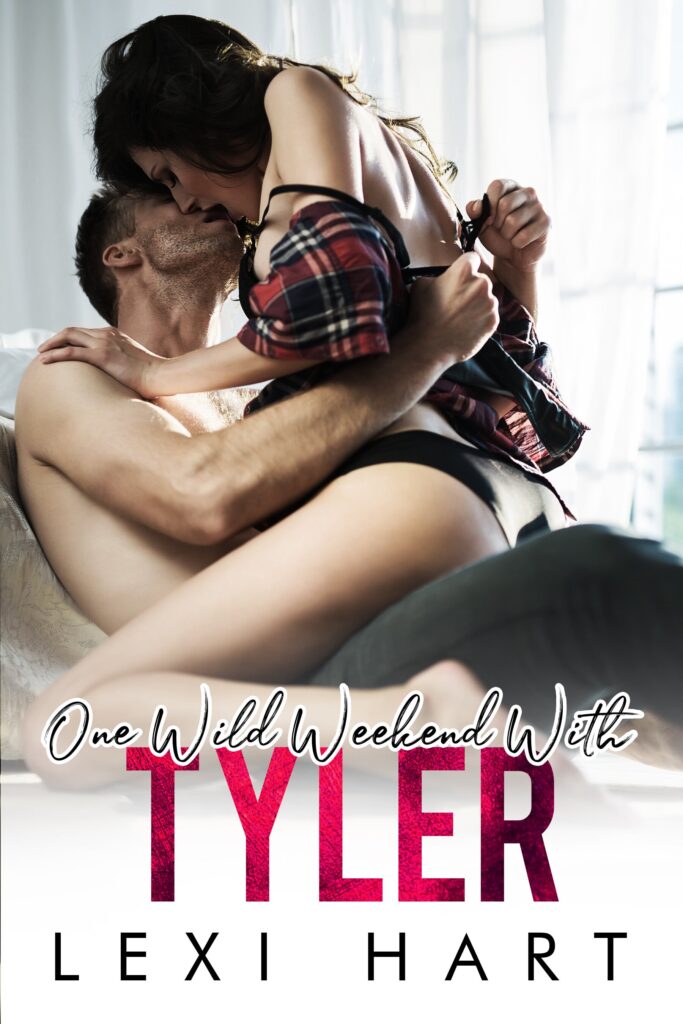 One Wild Weekend With Tyler
When Zoe visits a Montana dude ranch, the sexy cowboy on the brochure turns out to be an insufferable flirt… but his gruff, gorgeous half brother, Tyler, is another story!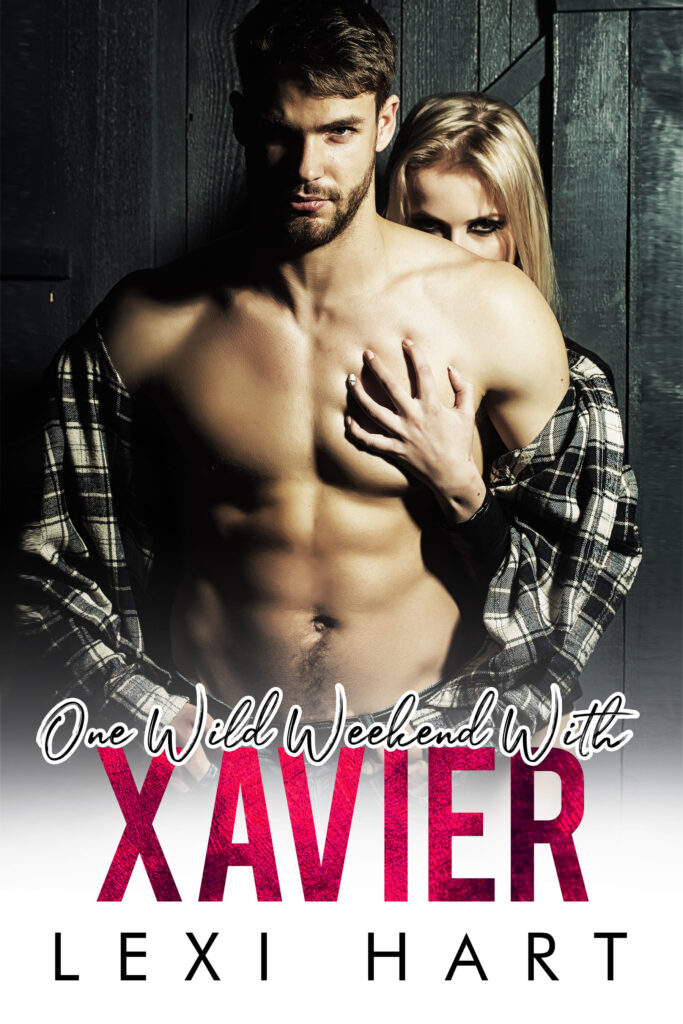 One Wild Weekend With Xavier
Single chef Carrie has the Valentine's Day blues… But when Xavier, a sexy Green Beret vet, comes to her rescue after a car accident, she'll be in for a steamy surprise — and maybe a chance at love!
One Wild Weekend With Dexter
 When the groom goes missing from her sister's wedding, curvy Scarlett must turn to Dexter — the gorgeous pilot who stumbled in on her naked just hours before — for help! But as they race to save the day, their attraction starts to take off…
One Wild Weekend With Parker
Trapped in a life she didn't choose, Laurie is hiding in the one place her tormentor can't find her. When a sexy older Navy Seal vet, Parker arrives to take her home, desperate and in need of protection, Laurie makes him an erotic offer he can't refuse.
One Wild Weekend With Cooper
A hiking trip is just what the doctor ordered for burned-out nurse Ellie. But when an encounter with a bear sends her running into the arms of sexy mountain man Cooper, will their one wild weekend lead to a forever kind of love?
One Wild Weekend With Spencer
Audrey has spent her entire life being a good girl. But away from the prying eyes of her controlling father a chance encounter with a handsome bartender, and an offer to spend an uninhibited weekend on a private island unleashes more than just wild passion…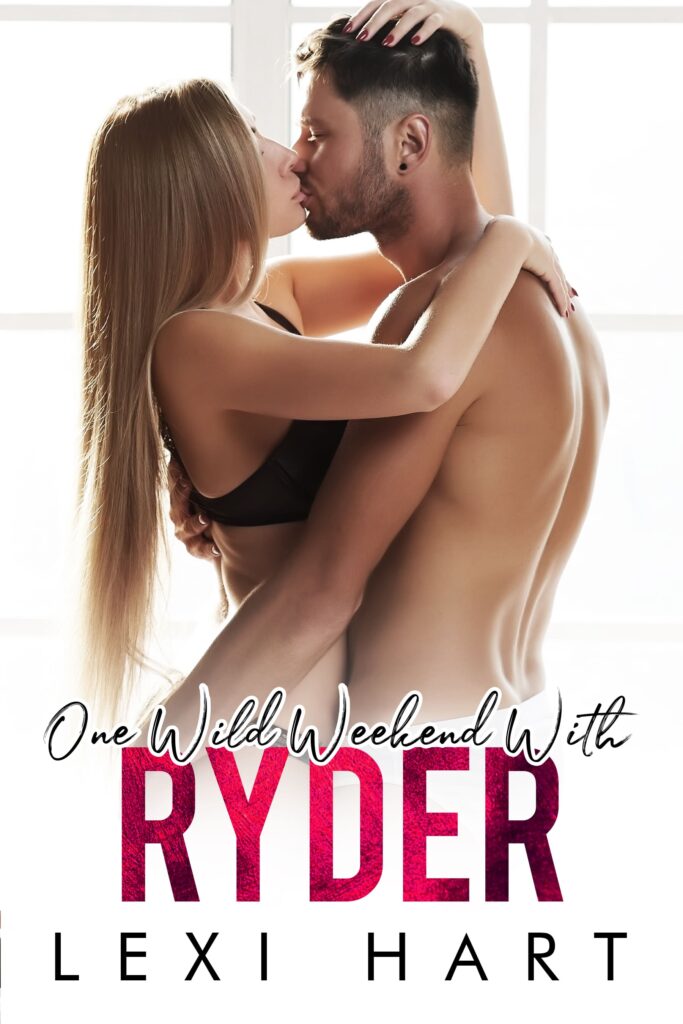 One Wild Weekend With Ryder
After getting dumped right before Christmas, Millie heads to Alaska to visit an old friend for the holidays. But her getaway takes a turn when she winds up stuck in a remote cabin — with only her friend's gorgeous brother, Ryder, to keep her warm…
One Wild Weekend With Jagger
Cybersecurity expert Stella has learned to look after herself and she's not about to let anyone stop her from doing her job. But the sexy Marine vet hired to assist her catch a poacher, might just be the savior she needs.
One Wild Weekend With Becker
Former wild child and Pastor's daughter Cynthia is trying to start over. But the small minded community she's returned to won't let her leave her past behind. Accidentally seeing one of her father's employees naked isn't going to help her reputation any…nor is spending the night with him.
One Wild Weekend With Tucker
When Investment Analyst Kenna agreed to check out a vacant vineyard for her brother, finding an incredibly surly cowboy on the property wasn't part of her plan. ​Neither was getting trapped with him for the weekend or accepting his offer of a very naughty mutually beneficial payback to his cheating ex-wife…
One Wild Weekend With Ryker
While visiting her grandmother in a middle-of-nowhere town classified as a National Quiet Zone for the holidays, Holly has no choice but to go off the grid. But when she discovers the remote cabin she's renting is already occupied by sexy businessman Ryker, events take an unexpected and steamy turn…
One Wild Weekend With Miller
Maddy needs cash fast or she'll lose her auto-repair business—can the sexy Ranger who shows up in the middle of the night save the day or will he destroy everything she's worked for?